---
关于我们
NORRES at a glance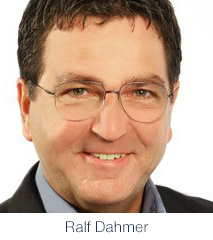 NORRES develops, manufactures and distributes hoses and flexible hose system solutions worldwide.
With over 300 employees and global locations, we are a National and International leader in the industrial hose industry. The NORRES Group will continue to grow strongly in the future - as a professionally managed medium-sized group with branded products, we are set up solidly.
We align our goals and actions with the strategic objectives of our customers and offer value-added made to order products. NORRES serves resellers to supply the spare parts market with operational excellence in the processes and industrial OEMs, we are trendsetters with innovative hose systems.
The goal of NORRES remains solid, qualitative and continuous growth for the sustainable development of the Group through internationalization, consistent and professional market development and innovation.
诺锐集团 – 专业于品质与服务
诺锐工业软管(上海)有限公司于2006年,为了更好的服务中国市场成立于上海。
诺锐成立于1889年,拥有超过130年的经验和传统。
如今,诺锐是一家知名的技术软管和软管系统的制造商:高耐磨Pre-PUR®聚氨酯软管,由PVC、TPE、PE、EVA、硅胶等制成的抽吸输送软管,耐温至1100°C的高温软管,导电及抗静电软管,连接元件和配件,很多认证产品(例如,ATEX指令,欧盟指令,符合FDA,UL认证和其他),定制方案。
诺锐产品可用作抽吸和输送软管及用于食品和制药工业及农业的固体散料输送、用于移动和固定抽吸系统、用于木工机械和塑料机械行业、用于市政车辆、在电子技术领域用作电缆保护软管系统、在污水处理厂领域用于节能且持久的膜曝气器。
Mission statement and vision
We want to be the world leader in our core business. Solid, qualitative, continuous growth through internationalisation, consequent and professional market treatment and innovations.
We develop, produce and sell worldwide industrial hoses and flexible hose system solutions. Apart from supplement products, we produce with a high depth of production.
We align all actions and targets towards the strategic targets of our customers in order to offer an added value from the customer's point of view: increase productivity + decrease costs + decrease complexity.
We offer every market segment an individual offer-package, which is designed to eliminate the disadvantages of the customers. Our slogans are "operative excellence" for distributors and "trendsetter for flexible hose system solutions – since 1889 simply flexible" for OEMs (We are the problem-solver).
We are a professionally managed, international medium-sized concern with brand-products. We retain our independence and are owner-managed.
We direct our global network from our headquarters in Gelsenkirchen: the "navel" of the world of flexible hoses.